From books to useful gadgets, Naeem's favorable mentions are worth a double take if you are a busy traveler or you need a good book to keep you busy on the plane or at home.
Books:
A book on the life of a new CEO
COHERENT STRATEGY AND EXECUTION:
An Eye-opening Parable about Transforming Leadership & Management Perspectives.
by Ravi Kathuria

Who Says Elephants Can't Dance?: How I Turned Around IBM
A great book on IBM and the culture of an organization:
By Louis Gerstner, Ex-CEO of IBM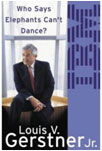 Execution: The Discipline of Getting Things Done
An excellent book on how to run a company well.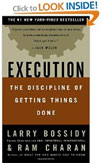 Music:
Andalusian Nights
Just great instrumental music – check it out at http://amzn.to/fdZBgk

Useful links:
Three Perfect Days:
To plan a trip just about in any city in the world this is a great resource. This is a collection of articles written by a native dweller of that city for many years and was published in the United Airlines in-flight magazine. I have always followed these itineraries and found hidden gems that I normally would have never found.
http://www.hemispheresmagazine.com/category/3-perfect-days/